Find Success When Combining
Our Services With eClinicalWorks
When you combine the eClinicalWorks Cloud-Based EHR with your own Complete Practice Solutions Implementation Team of professionals, you can rest assured that you are in excellent care. Our team has decades of experience helping to automate Physician Groups, MSOs and Hospitals. The Complete Practice Solutions' team of experts are here to help streamline the implementation, training and billing process for your practice.
eClinicalWorks  V11 (EHR SUITE)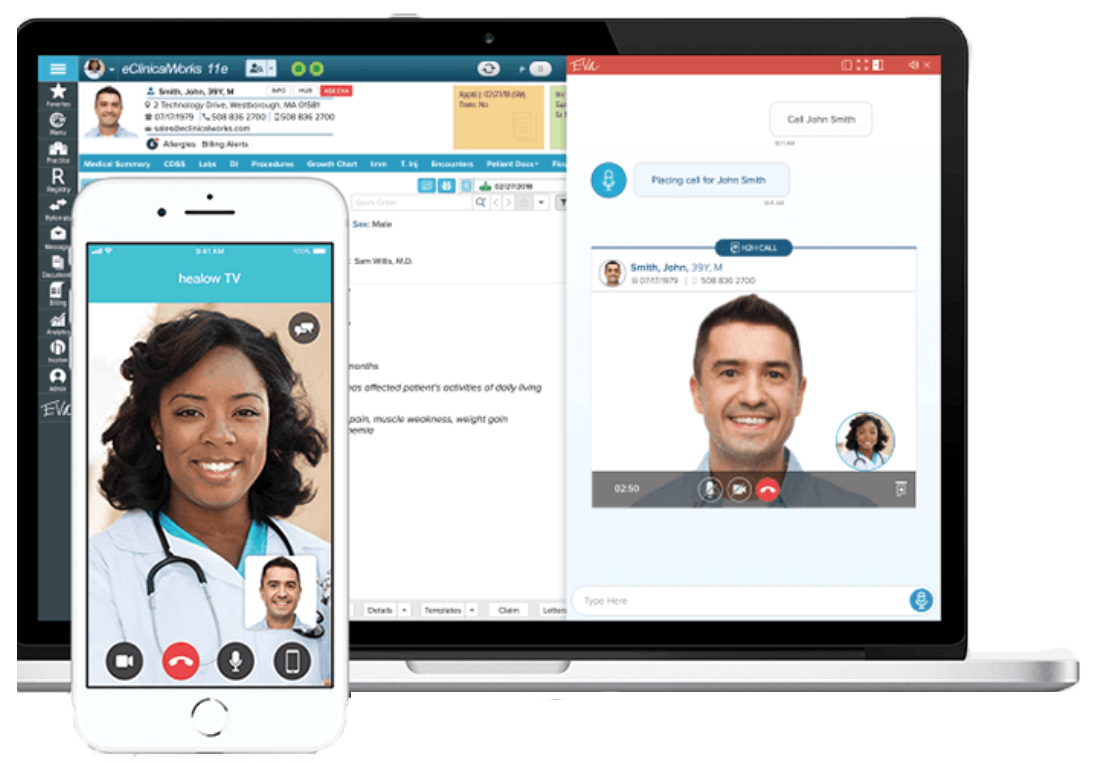 eClinicalWorks is the latest version of our core EHR/PM solution, with hundreds of enhancements. In combination with our advances in interoperability, V11's speed and utility will transform practice workflows — with comprehensive documentation, better visibility for Population Health understanding, and more powerful tools for assessing risk. V11 is showing the way to the healthcare future — the truly interconnected and intelligent office and medical practice.
Complete Practice Solutions,
Your Partner Through The Process
Implementation
We provide the most current cloud-based, hardware, subscription and purchase options for you to determine the best fit for your unique practice.
Billing
Let Complete Practice Solutions' team of expert billers continually provide the attention to detail that your billing deserves while reducing the burden on you and your staff.
Project Management
A dedicated project manager will work closely with you, keeping you apprised of each step in the implementation process.
Practice Optimization
We offer custom consulting services geared towards optimizing every aspect of your practice.
Workflow Improvements
Our skilled team can assess and help you implement workflow enhancements. Improving the way your practice utilizes eClinicalWorks will increase efficiency and patient care.
Support
Our knowledgeable staff and online learning tools provide a vast base of information that you can depend on, now and going forward, as you transition to your new software.
Training
We offer training for providers and staff with our premier in-house team of eClinicalWorks Certified Trainers. For your convenience, we offer on-site and remote training designed to meet your specific needs.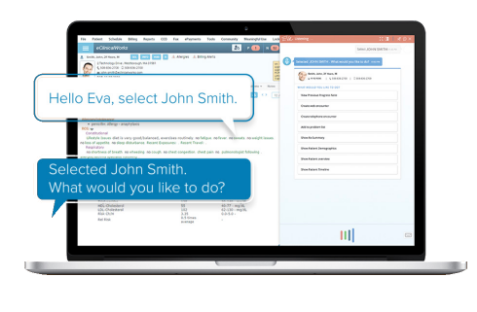 Eva – eClinicalWorks Virtual Assistant
The industry's first virtual assistant, Eva gives clinicians a powerful tool at the point of care. Providers can ask Eva to show a patient's Progress Note, flowsheet, or account balance. Eva will recall patient histories, let providers compare current and past Progress Notes in side-by-side windows, book appointments, and even view educational videos and other resources — all without losing context or interrupting workflows.
Top 5 eClinicalTouch Features
• Be a truly mobile provider by using cellular connections.
• Multitask to keep up with the busy medical world.
• Jellybeans for e-prescribing, telephone encounters, and documentation are ready to use.
• Native iPad app offers full documentation of all visits.
• Features for specialists include OB Flow-sheet, built-in camera for dermatology, and speedy native-built app for urgent care.
Customized Messenger Campaigns target patients who can benefit from additional health reminders. Using clinically relevant information, Messenger identifies patients who need reminders for follow-up care.
• Generate lists of patients by specific conditions or specialties to identify and close gaps in care.
• Use campaigns for checkup reminders, administrative notifications, or those overdue for colonoscopies, mammograms, immunizations, & more.
• Reach patients however they prefer, whether by phone, email, text, Patient Portal or healow app.
• Messenger Analytics monitors and modifies campaigns to enhance effectiveness.
Kiosk allows your patients to check in for their appointments with ease, confirm insurance information, and answer questionnaires – and links that information directly to the EHR. Your front-office staff gain time they can use to answer calls and assist other patients.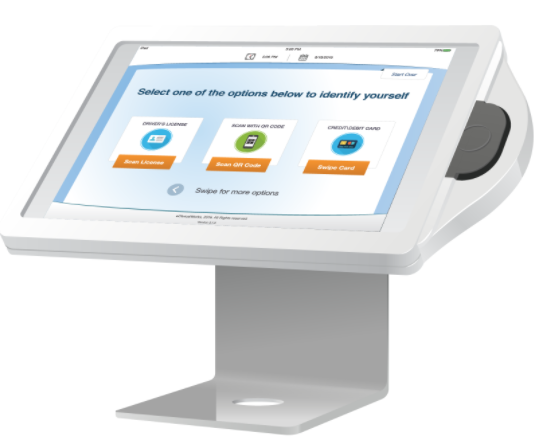 Online visibility and ease of access to all the resources you have to offer your patients is the foundation of a strong medical practice. Enable every patient to use Patient Portal, whether on their laptop or smartphone. Get discovered and stay booked by offering patients 24/7 access to their medical records, and the ability to make or request appointments with a single click!
Open Notes
eClinicalWorks now supports OpenNotes, allowing more than 130,000 physicians and nurse practitioners to share case notes through the Patient Portal, improving engagement and promoting better outcomes.
LIKE WHAT YOU SEE?
ONBOARD eCLINICALWORKS EHR WITH COMPLETE PRACTICE SOLUTIONS