Complete Practice Solutions offers Optimization Packages that are based on your needs
Regardless if you are a large practice, small practice, or one just starting out, Complete Practice Solutions offers the experience and expertise to get the job done!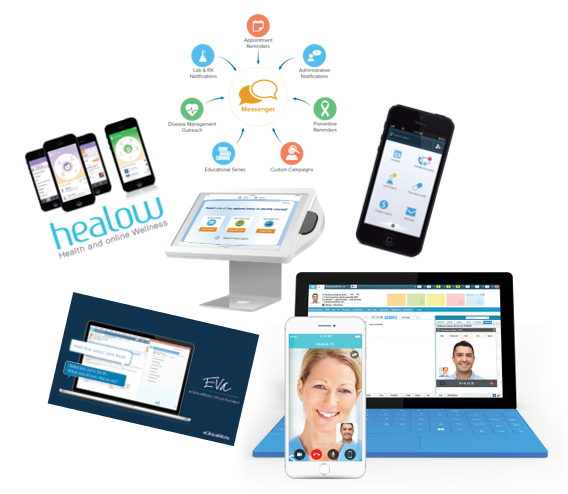 In office training and consultations
Implementation of ancillary products that your patients desire
Billing review and analysis
This measure reveals how quickly a practice turns receivables into revenue. The majority of AR will be in 0-30 with decreasing amounts out to the 120+.
What Percentage of your A/R Report is over 90 days?
Is your team following up on denied claims?
Are you losing money to timely filing?
Who does the work when your team is out sick or on vacation?
Dedicated, Highly-Trained Specialists
Your dedicated team is constantly working to improve your collection success. Complete Practice Solutions has over 10yrs+ as an eClinicalworks Partner and has extensive billing experience with Primary Care as well as many Specialties.
Complete transparency of your billing and collections.
Dedicated Account Manager that monitors your account.
Customization of workflow processes to meet your needs.
Monthly Reporting and Financial Review.
Scheduling – Are you able to review wait times, no shows, cancellations?
Charge Lag – Are you able to monitor how quickly your charges are going out the door? Are notes being completed in a timely manner?
Productivity– Is the productivity of your providers being impacted by scheduling, contracts or inefficient software?
Denials – Is your team managing and resolving denials in a timely manner?
With the help of innovative technology, this number should be high (near 100%) as claims scrubbers and other tools identify potential errors prior to claims submission, allowing the organization to correct systemic issues before sending the claim to the payer. A decline in clean claim submission rate may indicate the need to change payment rules and algorithms, improve workflows or train staff. Complete Practice Solutions has maximized eClinicalWorks technology, boasting 99% first time clean claim submission rate.
CPS has a 99% first time submission rate. Has your practice optimized the clean claim submission process?
Does your EMR allow you to create rule engines specific to your needs?
What percentage of your denied claims end up getting lost to timely filing?
Is your team receiving feedback to prevent denied claims in the future?
Keeping your practice running smoothly requires ongoing maintenance. Our eClinicalWorks Certified Trainers keep current with the on-going changes in software versions and new products. We provide on-site and on-line training allowing us to work with your practices learning style and customization needs.
Super User
Provider and Staff Refresher
Software "Short Cut"
New Version
New Product
New Staff
Provider Templates
Office Workflow Assessment and Optimization
With the advent of the High Deductible Health Plan (HDHP), patients are taking on greater payment responsibility. Providers are beginning to realize that haphazard processes for collecting co payments, deductibles, and coinsurance increases the risk of large revenue shortfalls. Practices that monitor patient collection rates can make sure their front line staff is asking for and collecting payments consistently and reliably. Outliers in this area can point to the need for staff training, patient education and standardized processes for soliciting payment. Complete Practice Solutions providers a customizable patient collections solution to fit the needs of your practice.
Are you reaching your patients on every platform you can (Statements, messaging, mobile apps)?
Is your staff taking the time to collect demographics and insurance information correctly?
Are you regularly reviewing your Write Off Report?
Practices should keep a close eye on rejections and denials, because they can highlight a wide array of problems, ranging from staff errors and payer rule changes to lack of eligibility verification. Practices that watch for denial trends can catch systemic issues and prevent future rejections.
Is your team using rule engines to optimize your claim acceptance?
Is your team being kept apprised of denied claims to make alterations prior to claims submission?
Are claims being approved that should have been denied resulting in patient refunds?
Do you have a high number of denied claims due to staff turnover?
This statistic compares the payments a practice receives with what it is supposed to receive for the services it provides. Using this measure shows how well the practice optimizes payer contracts and collects balances due from patients.
Are your payers contracts out of date and costing you money?
What are other Physicians making providing the same service?
What technologies are other practices using to increase Collection Percentage?
Does it feel like you are working harder and seeing more patients to make the same amount?
Let us help you optimize your practice!